solo build it

helped me build my own site
I found out about Solo Build It quite by accident, while browsing through a site called Flat Stomach Exercises. The owner of the site, Lisa Irby, tells a very enthusiastic story about how she learned to build her site with a program call SBI. I had seen similar ads before, making all sorts of promises about how easy it was to build your own site, but this time, something about what she said caught my attention.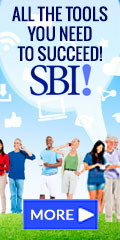 As I continued reading her article and watching her video, I realized that the idea of building my own site was a real possibility. I read SBI's promotions and looked at sites other people had built with SBI and got really excited about the prospect of sharing my knowledge on the internet, with the possibility of earning money, too.
But I was apprehensive. I was sure it was going to be too difficult.  I was over 50 and feeling like my cognitive powers were failing me and didn't know if I could grasp the technology. The fact that SBI had a full money back guarantee within the first 90 days of purchase, no questions asked helped me take the plunge.  Three months seemed like a reasonable time to decide if this was going to work or not.
So, in April of 2009, I took the plunge and purchased the SBI program!  I was absolutely overwhelmed with all the information.  There was so much to read, so many videos to watch, and so many new things to learn.  This was going to take forever and I didn't have the patience.  I wanted a site, not a university course.  I tried to take shortcuts and ended up making a lot of mistakes. My biggest was in choosing the domain name (much too long).  But by the time I fully understood this, I wasn't willing to go back and begin from scratch. Slowly, the site took shape, in spite of my difficulties and after a few years I even began earning some money from ad links and Google Adsense.  
After a while the novelty of having my own site wore off and for the last few years, I completely neglected it, and so a few months ago, I decided it was time to let it go. I had enough.  For old time's sake I reread some of the articles I had written, and  I said to myself, "This is good stuff". I am not kidding!  Although I didn't build the site correctly, it has some good articles!  Anyway, I did some serious soul searching and instead of quitting, I began giving the site a face lift. As a result, readership began to improve almost immediately and so did the money. Not enough to quit my day job, but I'm not complaining.

Solo Build It gives you all the tools to do your own thing
While this is certainly not one of Solo Build It's big success stories, it IS MY success story.  I have the pleasure of sharing important health information with about 300 visitors a day from 100+ countries all over the globe. From the communication I've received from readers, I know that at least a few women found help for various health problems with the information they read here, at Healthy Aging for Women Baby Boomers.  
That's the beauty of Solo Build It. It allows you to do your own thing and at  your own pace. It gives you all the tools to build a successful site with their step-by-step guide, forums that answer practically any question, lots of helpful articles, tips and much more.  What you do with them is up to you.
If you have knowledge, experience or a hobby that is of interest to others and would like to earn extra income sharing that knowledge, read more about Solo Build It.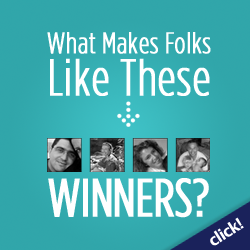 Return from Solo Build It... to Home Page
Everything You Need To Build
An Online Business! - Solo Build It!


---